by Claudia Sittner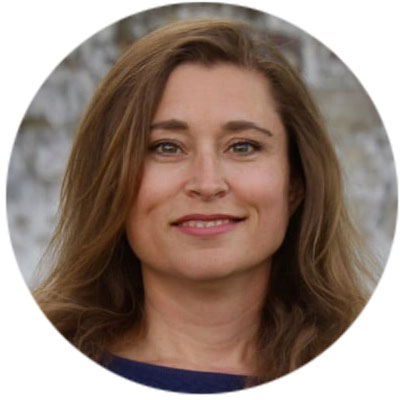 Twitch, actually Twitch.tv, is a live streaming platform. Founded in 2011, it is mainly used for streaming games and e-sports, but you can also broadcast events there, and since 2015 other target groups have been addressed with Twitch Creative. In 2014, Twitch was acquired by Amazon. Since 2016, accounts can be linked to the Amazon Prime programme (Twitch Prime).
This is how the streaming works
The streamers (creators) show how they play a game. One camera is usually directed at the game, a second shows the face of the streamer and thus their immediate reactions during the game (face cam). A chat runs alongside, in which the viewers comment. In this way, the gamers can interact with them, for example, pick up on comments or answer questions.
Sharp rise in streamers during the pandemic
During the coronavirus pandemic, Twitch gained greatly in viewers. In 2020, for example, user numbers doubled; in 2021, Twitch recorded over 1 billion visits per month (German). Over 8 million streamers broadcast there (September 2022, German).
During the lockdown, the platform also became popular for streaming lectures. For example, a teacher from the USA regularly streamed his course about streaming on Twitch.
Follow, subscribe, donate, chat: This is how Twitch works
On Twitch, you can follow streamers or subscribe to their channels. Following is free of charge. With the paid subscriptions, viewers can support the streamer financially. Donations are also possible. Other options for professional streamers to earn money on Twitch are affiliate marketing, where viewers buy articles directly via commission links. The article "Twitch Marketing: What can Twitch do besides gaming?" (German) goes into more detail.
Streams can also be followed without a Twitch account. They are stored on the platform for 30 days and then automatically deleted. In the meantime, a link – and thus preservation – is possible via YouTube, for example. Emoticons are called "emotes" on Twitch. Streamers can activate their own. Emotes can also be added by subscribing to channels.
Who uses Twitch?
The average age of viewers on Twitch is 21 years. In detail, the users of Twitch look like this (German): 65 percent are male, 41 percent are digital natives of Generation Z and thus between 16 and 24 years old. 32 percent of users are between 25 and 34 years old. If you are an older Twitch user, you are considered an exotic. Users come mainly from the USA, France and Great Britain.
Libraries that are considering setting up a channel on Twitch should ask themselves how large the intersection between their target group and Twitch users is. In addition, one can also ask: What can the platform do for us as library staff?
Exotics wanted: Twitch Creative
In 2015, Twitch initiated the "Twitch Creative" project to promote creative formats beyond gaming and e-sports. The promotion consists of making it easier to find the channels of creative streamers. Twitch has thus become a meeting place for users interested in art and culture. Hobbyists, artists and programmers show their work processes live here.
Some unusual accounts have grown up in the wake of Twitch Creative, for example that of the 70-year-old "Bacon Mom", who has been tinkering with her Minecraft world for years and tells stories of her life. With the new niches in the fields of art, culture and literature, Twitch Creative would probably also be the right place for unusual library, open science or infrastructure streams. Certainly programming or coding formats would also be well accommodated here. Institutions could score points with creative, entertaining or particularly helpful formats.
Example MarmeladenOma
A very charming example of an unusual account is that of grandmother (Oma) Helga Sofie Josefa, who is now over 90 years old. With the help of her grandson Jannik, she has been streaming as MarmeladenOma (meaning Marmelade Granny) for more than five years. On her channel, she regularly takes viewers to her fairytale island and reads stories from books, sometimes for hours. What started out small suddenly gained momentum in 2017 when YouTube star "Gronkh" spontaneously dropped by the live fairy tale hour undercover with a few thousand fans (German) , almost causing Helga Sofie Josefa's server to crash and the old lady to be amazed because the number of incoming comments skyrocketed.
The account now has more than 70,000 followers. The fans like the authentic and loving manner of MarmeladenOma. She reminds them of their grandmother and the reading sessions from their childhood. When the videos are deleted from Twitch after 30 days, they can then be found on the streamer's 240,000 subscriber YouTube channel (German). In the meantime, she has become a real celebrity beyond the scene and has been to industry events such as Gamescom. If you want to learn more about MarmeladenOma, I recommend this article (German). This example shows that even with simple tools, good ideas can take off and lead to successful and wide-reaching channels.
Libraries on Twitch
So far, libraries have been largely absent from Twitch. "The few libraries that currently use Twitch for programming use it for gaming and e-sports, online workshops, and other programs, such as art, book clubs, and guest speakers," says an article in the American Libraries Magazine. And further "that Twitch is already being used in some higher education settings for language learning, lectures, coding demonstrations, and office hours". All ideas that could also be implemented in libraries.
In German-speaking countries, the Pfalzbibliothek (Pfalz Library) or the KLAR project (German) of the Stadtteilbibliothek Klarenthal (District Library) in Wiesbaden are active on Twitch. Mainly lectures are streamed. The target groups are young people and their parents. The KLAR project started with the micro-influencer Koriwan. This is certainly also a good way for libraries to draw attention to themselves.
Getting started on Twitch: Necessary equipment
According to a Twitch guide for beginners (German) the following equipment is needed for a successful start:
A computer with good performance, ideally not a laptop because their graphics cards are often not as powerful,
at least four USB ports for accessories,
a good microphone,
a webcam,
a streaming programme, for example Streamlabs OBS.
The latter can be used to link your own Twitch account with services such as Facebook, Prime or YouTube. In addition, so-called widgets are available. These can be used to add a chat or alerts to the stream for certain events. Events can be new followers or subscribers.
Five success factors for Twitch
As with all social media platforms, success on Twitch is a matter of luck and a long-distance run. Nevertheless, a few things are helpful to increase your chances of growing your number of followers and subscribers:
Always remain authentic and have fun while streaming.
Be creative.
Stay true to your own line: Sometimes success comes from simply doing a certain thing for a very long time.
Stream regularly: This creates reliability and strengthens the bond with the viewers.
Incorporate recurring elements, this creates a brand and a recognition value.
This text has been translated from German.
This might also interest you:
The post Libraries on Twitch: Ideas for Starting on the Streaming Platform first appeared on ZBW MediaTalk.