by Claudia Sittner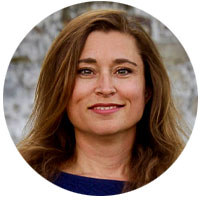 Podcasts are booming – not just these days, but in the time of the pandemic the format has gained a new appeal for many. And since this blog is all about Open Science and infrastructure service providers, we set out to explore the best podcasts on the topic.
So here are our podcast tips for anyone who is interested in Open Science or would like to take a closer look at the topic. At this point, a big thank you to our followers on Twitter, whose tips we have included in the following collection.
In it, we present 7 open science podcasts that are still being produced and 3 that have unfortunately already been discontinued, but are still interesting for open science beginners. Have fun listening!


Open-Science-Podcasts: production discontinued
In addition to the podcasts that are currently in production, we would also like to recommend some whose production has unfortunately already been discontinued. Nevertheless, the existing episodes are still available and worth listening to, especially for Open Science beginners:
Open Science in Action
This interview podcast is about Open Science activities – mostly from Austria. People and institutions are visited who are involved in Open Science and/or who are doing it themselves. In 30-60 minutes, innovative and exciting activities around the opening of science are shown and the listeners are introduced to the different aspects of it. From Open Access in university libraries to Open Source at research institutes to open hackspaces and Citizen Science.

Hosts: Stefan Kasberger, Marc Pietkiewicz
Organisation: ÖH Universität Graz, Austria (Students´ Union of the University of Graz, Austria)
Language: German
Since: 2014, 10 episodes

Open Science
In this series of podcasts the impact of opening up science is considered: allowing both the research community and the public a freely access to the results of scientific work. Individuals can be fully informed about medical or environmental research, students worldwide can get access to the latest work, and software agents can roam the vast scientific knowledge base seeking patterns and correlations that no human has observed. Ultimately, it may profoundly change the way science is done.

Organisation: University of Oxford
Language: English
Since: 2012-2013, 23 episodes

Colper Science
This interview podcast is also about Open Science and its methods. The podcast makers believe that it is possible for researchers to fully migrate into the universe of Open Science by using tools and methods that are already available. Unfortunately, however, most of these tools, methods and opportunities remain unknown to most of the research community. The aim of Colper Science is to make these tools known by sharing success stories around Open Science.

Hosts: Kambiz Chizari, Ilyass Tabiai
Language: English
Since: 2017-2018, 26 episodes

Your Open Science podcast is not included?
These were our discoveries of Open Science podcasts. I'm sure there are more podcasts worth listening to in this field, especially internationally.
If you can think of any, we would be happy to receive link tips on Twitter and Facebook or by email to team (at) zbw-mediatalk.eu! We will be glad to add your podcast to our collection!
Read more
References Portrait: Photo Claudia Sittner©
This text has been translated from German.
The post Open Science Podcasts: 7 + 3 Tips for Your Ears first appeared on ZBW MediaTalk.The post Open Science Podcasts: 7 + 3 Tips for Your Ears first appeared on Leibniz Research Alliance Open Science.