At the University of Ljubljana (UL), there is not one central university library. In fact, each faculty or academy has its own library: 38 in total. One of these 38 libraries is the Central Economics Library (CEL) at the School of Economics and Business (SEB LU), where Tomaž Ul?akar works.
He attended a conference in Glasgow in 2017 that opened his eyes to User Experience (UX). Since then, a lot has happened at the CEL: there was a pop-up library, a shift in focus onto the main users and the whole concept of user training has been reworked.
An interview with Tomaž Ul?akar, Central Economics Library and Publishing Office at the School of Economics and Business, University of Ljubljana.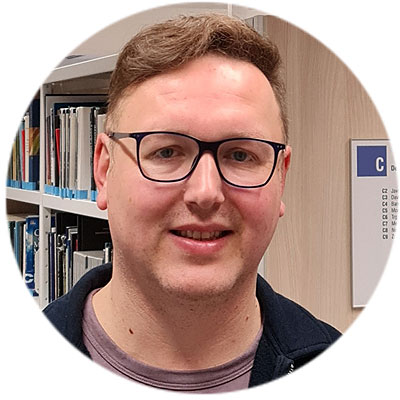 What are your goals with UX? Did you achieve them?
The goal of the Central Economics Library is to transform itself into a modern Centre of Knowledge (CeK), where activities such as the classical library, the digital library, the information center, the publishing, the Open Access, the infrastructure centre with two laboratories (behavioural lab and financial lab) will work together as one large modern knowledge incubator.
Which UX methods do you apply at the CEL?
We use mostly: brainstorming, stakeholders and users interviews, sometimes also kickoff meetings.
Can you give us a practical example that worked, where you applied UX to solve a problem?
A good example of the use of UX in CEL was the design of online services for users at the beginning of the pandemic in March 2020, when we used all of the above methods in combination in our Zoom meetings to launch the new online product CEL outside the library.
To apply UX methods, you need library users who are willing to participate. How do you manage to find and motivate them?
I find this part as the hardest. Yes, it is true; you need a lot of energy for persuading users to participate. We have some very enthusiastic colleagues who are willing to enter the user comfort zone and motivate them: with words as we are trying to improve our services. In the past, we also used our social media channels to encourage the participation in UX with an award for the best idea (when we were searching a new name for our study places or for the e-tutor).
When and why did you start working with UX? What does that mean practically?
Based on Andy Priestner's presentation at the European Business School Librarian's Group (EBSLG) Annual General Meeting 2017 (German) in Glasgow and on his book "User Experience in Libraries: Applying Ethnography and Human-Centred Design", we decided to change the whole user concept of the library.
In 2017, we segmented the users, observed their habits and made the first decisions that we need to adapt the services to the main users: full-time students. Therefore, at the beginning of the academic year in October 2017, we went out of the library with the pop-up library and presented the services at the booth.
In 2018, we worked a lot to change the focus of the librarians in the circulation department and also to do some research among users on how they behave in our spaces, what they are looking for, how they use our facilities, etc. We also have a young staff member who, with his fresh perspective on the library and its services, has motivated other colleagues to make even bigger changes in the UX dimension.
In 2019, after analysing the existing model and based on users' wishes expressed at the counter, in personal conversations and surveys, we decided to change the whole concept of user training. We offered narrowly specialised presentations with e-resource workshops for areas of study. We also approached professors with this concept, inviting library experts to individual courses to present relevant e-resources.
All training presentations and workshops for an academic year are presented on the LibCal platform. We also use the platform as an e-tutor for all library services, such as membership and loans, remote access, trainings, etc. For each trainings promotion is prepared with leaflet and promotion channels.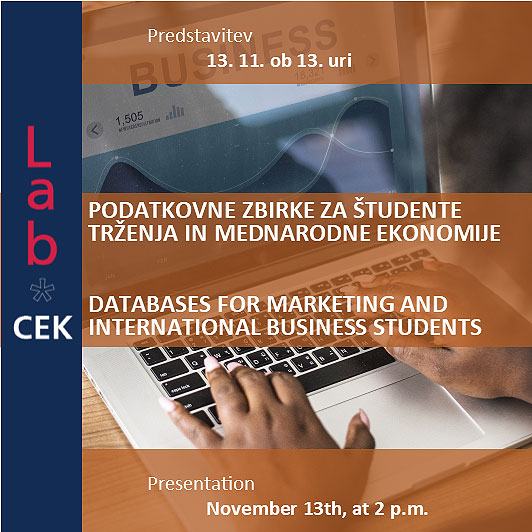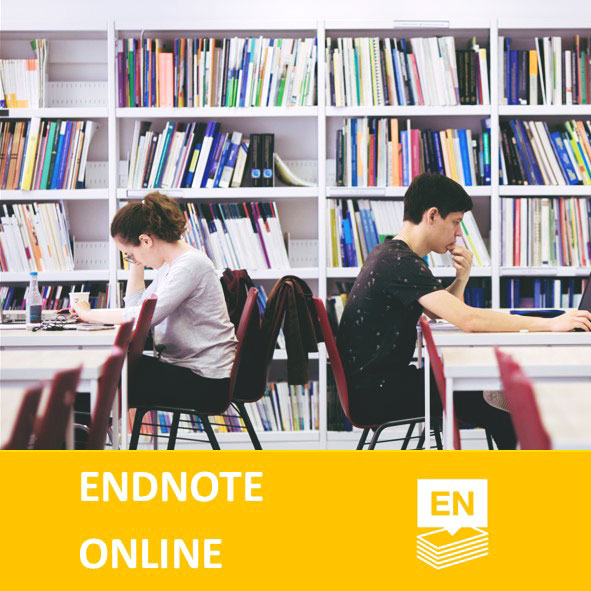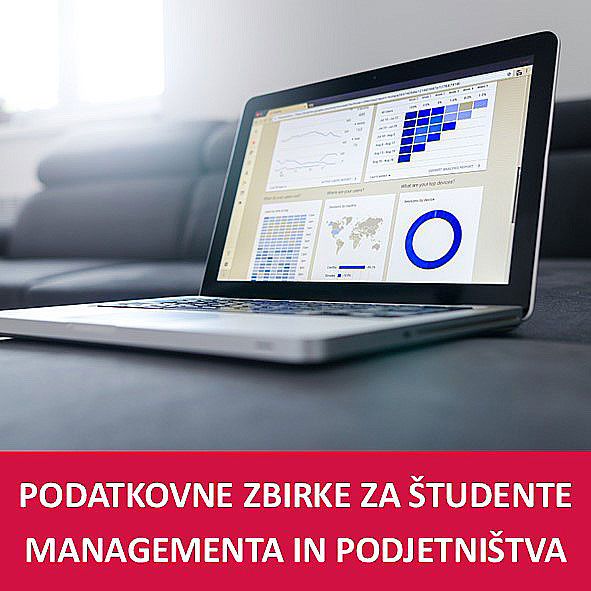 For each trainings promotion is prepared with leaflet and promotion channels
This move toward users was critical during Corona 2020 and 2021, when the library kept in touch with users through brief online-zoom service presentations. We put almost all services online. Statistics show a sharp increase in the use of remote access to e-resources:
In 2020 and 2021, we also worked hard to provide a good user experience on Open Access, support for researchers, and a good information service on Open Access. The OA experience at our school is well represented in a colleague's poster at the Open Science Conference 2022. In the colleague's presentation, we could see what was done to achieve such a strong use of the institutional repository by researchers in the last year.
The results of the decision to use the methods of UX when introducing new services are reflected in the increased number of active users, increased use of resources, and, last but not least, greater awareness of the importance of the library among school administrators.
What are the most important lessons you have learned from applying UX?
UX is a quite convenient method for applying new services but it also takes a lot energy at the beginning, when you start planning it. You need a lot of strength to manage the process and to organise ideas. But it can also be very pleasant, you do some team building with colleagues and you are getting to know your users.
What are your tips for libraries that would like to start with UX? What is a good starting point?
To start UX, I would recommend an observation of library users, e.g., what they do, where they go, how they use the library, and then systematically start with the services you want to change or (re)design. Start with a UX method that you think is easiest to use, or rather, that you think can get you results.
This might also interest you:
The post User Experience in Libraries: Insights from the Central Economics Library at the University of Ljubljana first appeared on ZBW MediaTalk.
Interview with Margus Veimann and Jane Makke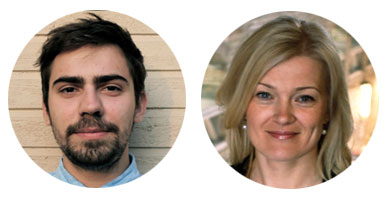 The National Library of Estonia sits enthroned on Tõnismägi Hill in the centre of Tallinn. Here, Margus Veimann and Jane Makke work in the Library Services Development Centre to make the library a user-friendly and inspiring place for staff and users. In the interview, they reveal which methods they use, what the key to successful UX is and why it is so important to change your own organisational culture first.
You are working in the field of User Experience (UX) in the National Library of Estonia. When and why did you start? What does that mean practically?
Margus: My relationship with UX began three years ago when I was working as a marketing specialist and social media designer in the National Library of Estonia. Back then the library had a collaboration project with the members of the Department of Business Administration of Tallinn University of Technology (TalTech) who were the first to introduce me to service design as a methodology. During this project the master's students of service design and marketing came to our library and got acquainted with the real services of our library, and started to solve the design tasks using the service design methodology.
The result of the project was twofold – on one hand the students were able to solve real-life problems, and on the other hand, the library got to know the service design through this process. The most valuable experience I got from this collaboration project was the opportunity to understand the value of design – as a way of thinking and as a toolbox in the service development process, also, an understanding that introducing a designer toolbox and transferring knowledge across the organisation is the way we need to go.
Our vision is to be a next-generation library and to act as an innovator in the world of librarianship through an open, inspiring, and inclusive operating environment.
– Margus Veimann
By the end of this collaboration project, it was clear that design as a mindset is a journey that we want to explore further on as an organisation who has implemented a service-based managerial model. For example, our vision is to be a next-generation library and to act as an innovator in the world of librarianship through an open, inspiring, and inclusive operating environment. But how do we achieve this vision? What are the tools, methods, and skills that would foster innovation and support the creation of user-friendly services in the library? I am sure that the user-centric approach is the key to unlock this mystery.
I think the key here is to introduce the service design as a toolbox, teach our colleagues the key principles of User Experience, as well as teach them how to use different design methods that designers and non-designers practice to achieve significant and long-lasting positive change. It is all about the willingness to experiment and keep in mind that our responsibility is to create value for the users.
Jane: Although I have been working in the library for many years, 2017 was the first time I had an opportunity to get acquainted with the concept of UX. The next time was in 2018, when I was given the task of forming a working group and try to apply UX principles to an extension of the library's website. Our team produced a rather nice prototype, taking into account that we were beginners and self-learners. The idea of having such an extension is still on the to-do list of the library and I hope that one day we end up in developing it as well. Starting from 2020, when I became the head of the Library Services Development Centre, Margus joined my team as a service designer and our cooperation began.
What are your goals with UX? Did you achieve them? Which UX methods do you apply at your library?
Margus: Which method to use depends on many different aspects of the project or problem you're facing. Would it be best to use surveys, interviews, observations/job-shadowing – to name a few. I believe that most important is to start with users and keep in mind that first of all, it is important to understand why and what kind of problem we are about to solve and what we want to achieve.
Leaving the house at an early stage and interacting with the users is a key. It is customary that we think that we know all the answers and have the best solution how to solve users' problems but usually this is the source of the failure. It is mandatory to experiment and always include user research and small learning experiments in every project. This is a cornerstone for creating services that are valuable and accessible for different user groups.
It is customary that we think that we know all the answers and have the best solution how to solve users' problems but usually this is the source of the failure.
– Margus Veimann
I truly believe that in every organisation there is a lot of good ideas and the will to do interesting things, but one has to choose. But to what to give priority to? Where to invest resources and where not? Design as a methodology and a mindset helps to create evidence at an early stage that can be used to make decisions. Secondly, you need to create value for your users, if any activity is not beneficial for the users, it is better to leave this activity behind. The third and the most important thing is to change the organisational culture. The other two goals are also important, but the day-to-day journey of innovation is to change people and culture and then to create value for our end users.
Jane: Indeed, the first and the foremost goal has been the inception of the design thinking concept as such into our organisational culture. For that, we have organised two training programmes. The last one was rather extensive involving quite a large number of our staff, including the management. However, I think there is yet plenty to do.
Can you give us a practical example that worked, where you applied UX to solve a problem?
Jane: One of the first attempts to apply UX was in 2017/2018 when the library decided to redesign the library's foyer. We started a proper UX project: interviewed the guests, partners as well as the members of the staff. We asked about their feelings when they entered the lobby and during their stay, what they value and miss the most, and how they would create the welcoming area if they had an opportunity to rearrange things by themselves. After the interviews, we built a real-life prototype for testing a new look together with our customers. As a result, we actually did redesign the lobby – the welcoming area, the information desk and the security area, they all found a new place and role. Yet it is important to mention that during the testing it became evident that the most popular solution to welcome our clients did not work out though. The constructional peculiarities of the library building have led to our staff developing health problems. So, we had to find other options. This is what the testing is for.
In March 2022, the renovation of the National Library's main building is about to begin. The doors of the main building have already been closed since December 2021, and the library is moving out its collections, staff and offices. But what did we do? We opened our doors in two new places instead – one is our new temporary main building and the other one is an outpost in one of the entertainment and shopping centres in the heart of Tallinn.
The outpost is located next to one of the largest bookstores in Tallinn and a popular cinema, there are plenty of cafes and restaurants where people can relax and enjoy themselves, and in the same building there is a concert hall as well. So, this is a wonderful place for the library to be among other businesses of similar type. The idea of an outpost was born during the design-thinking training programme. By the way, during this training, many came up with the idea of opening outposts of the library in various places throughout the capital of Estonia – starting from supermarkets and ending up with the Tallinn main railway station and even the airport.
To apply UX methods, you need library users who are willing to participate. How do you manage to find and motivate them?
Jane: This is obviously the trickiest part. Luckily, we have a group of loyal users who are willing to participate every now and then. The keywords to success are consistency and respect. If you ask for an input, you have to take it into account, otherwise you lose credit, and those who would have been willing to participate will feel left behind.
Margus: It is all about respect and empathy to truly listen and gather users' perspective.
A good practice would also be to build your own database of different users' groups. Of course, it requires some time investment upfront, but in the long run, it creates a sustainable process for finding research participants quickly and easily. In my experience, it is also important to have a strong collaboration and partnership with different organisations and companies who are willing to share your call to participate. Collaboration and empathy are the key here to build trust and also interest between different user groups.
What are the most important lessons you have learned from applying User Experience methods in the National Library of Estonia?
Jane:
To create customer value, you need to engage users. We are not users and cannot know what they actually need and want.
Keep it simple. Often users want simplicity and, those simple things to work well. But we tend to overthink and overdesign. That is why you need to validate your perceptions with the users.
If you want to engage users, you must abandon your own vision and ideas, be open and listen. Otherwise, if it appears that they want something else than you have imagined, you end up ignoring the users, which is bad taste.
Be patient and consistent. To get results, you must invest time. First, you are probably all alone in your organisation. So, you have to make your colleagues understand what User Experience is and convince them that UX might be a helpful tool. Your goal is to make them dare to test UX design. Now you have paved the road to the second milestone that is to change their mindset – when they see the first results, they start to take UX seriously and dare to trust UX, and soon it will become a normal part of your colleagues' (working) life. And finally, when they become true believers, they start to speak about UX on behalf of you. Then your mission has been accomplished.
Have you also used methods that did not work at all?
Jane: We are yet in the beginning of our UX journey. That means we have not yet experimented with all the different methods to make conclusions which methods work and which do not.
But as to the fails, I think about the situations when we eagerly engage users to get their input and then forget to use it.
What are your tips for libraries that would like to start with UX? What is a good starting point?
Jane: First and foremost, it is very important to have a sponsor to support your goals. When referring to sponsors, I mean management. If they believe in the idea, they are also willing to invest the necessary resources.
Margus: Start mapping out what are the goals and strategy of the organisation. Map existing services and identify bottlenecks that need to be addressed.
Find out the users´ needs: Interact with your users and try to find out which problems they face and what their goals are. How are the services used and what are the main concerns or problems users face?
Define/specify user needs: Map customer journeys and determine how users use your service. How does he/she get there? What are the touch points of contact along the way? If the users do not reach your service, find out why.
Identify interesting analogies: Does another organisation offer similar services? What are they doing differently?
Check out the UK´s Design Council´s framework for innovation "Double Diamond" and start experimenting and learn by doing.
And ask your librarian to put together a list of books about service design and User Experience. I would suggest to start with "Good Services – How to Design Services that Work" by Lou Downe and "The Design of Everyday Things" by Don Norman.
This might also interest you
We were talking with:
As of January 2020, Jane Makke works as the Head of the Library Services Development Centre at the National Library of Estonia (NLE). She has been working in the library sector for many years in the areas of customer service, data management and IT development. During the last years her focus has been on the design and development of country-wide library services.
Portrait, photographer: Teet Malsroos© [CC BY 4.0]
Margus Veimann is Service Designer in the National Library of Estonia . He believes that in a rapidly changing world, human-centred design has become an important component in creating successful products and services, regardless of whether we design spaces, services or products. Guided by that he would describe his job shortly as: Simplifying complexity to facilitate user-centric design solutions through co-creation that leave a positive impact on people, environment and the society.
Portrait: Margus Veimann©
The post User Experience in Libraries: Building a Human-centric Organisation at the National Library of Estonia first appeared on ZBW MediaTalk.
An interview with Jarmo Schrader and Ninon Frank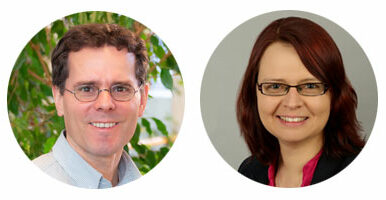 It's impossible to cover the many facets of User Experience (UX) in a single article. We are therefore approaching the topic with an international interview series that provides many examples from best practice, personal insights and tips for all those who would like to start with UX themselves: to the UX interview series.
Our guests today: Jarmo Schrader and Ninon Frank from the University Library of Hildesheim (German). Their insider tips:
"you can go a long way simply with a smile and a friendly tone of voice",
first gather the "low hanging fruits" and
then if you are not sure, simply give things a try and rearrange the furniture.
Their "Mission UX" started with an inspiring in-house workshop on the topic. Their methods range from guerrilla interviews to think-aloud tests and flip charts with a question that they would like their users to answer – their favourite method, by the way. In the interview they tell us why it is so important to supplement qualitative observations with quantitative methods, their three most important take-aways from 2.5 years of UX experience and why a red couch created a minor storm of indignation on their Facebook account.
Jarmo and Ninon, you work in the User Experience field at the University Library of Hildesheim. When and why did you start this? What does it mean in practice?
Jarmo: It was always important for us to offer a service that is oriented around our users. A workshop with the UX expert Andy Priestner, which I attended in spring 2019 was the starting point for our conscious exploration of the User Experience topic. I enjoyed the seminar so much that we invited him to an in-house workshop at the University Library of Hildesheim during the summer. The one and a half very intensive and fruitful days of the workshop ultimately formed the basis for our activities in the field of UX.
Ninon: The workshop provided the impetus for various projects. For example, we were wondering how we could make our reading room more attractive to users or how we could furnish an area, where magazine display cabinets used to stand, in such a way that it meets the needs of our users.
In practice this meant that we rearranged and then tested various furnishing scenarios as prototypes with the furniture that was available to us. We made it possible for the users to give feedback (mostly via a publicly displayed feedback form). However, we also measured the usage statistically, in order to be able to make a comparison between the statements made and the actual usage.
Ninon: It is our long-term goal to adapt our services and premises more towards the users, thereby achieving higher usage. However, needs are continually changing – it's not as if we will ever have reached the stage where we can say: Things will stay like this for ever.
Jarmo: I also regard UX as being part of a mindset, a skill which one can continually work on and not necessarily a fixed objective that we must achieve.
Which UX methods are you using at the University Library of Hildesheim?
Ninon: During the workshop we learned about various methods. Since then, we have been doing guerrilla interviews as well as making observations. By "guerrilla interviews" we mean that we develop a small group of questions and then approach people in the library or on the campus with it. We also lay out feedback forms or set up flip charts for comments and notes.
Jarmo: The relaunch of our online catalogue HilKat was accompanied by UX methods. In the process we were greatly assisted by a student who carried out think-aloud tests via video conference in the context of his master's thesis. Test persons solved various tasks in the new HilKat and "thought aloud" while doing so, so that we could understand where there were stumbling blocks in using the catalogue, which functions were popular, and which may not have been correctly understood.
Could you give us an example that worked in practice, where you used UX to solve a problem?
Jarmo: At the library we have a small reading room which is used far too little in our opinion. Based on our observations, we suspected that we could increase the attractiveness by using fewer but larger tables. We tested this theory by rearranging the furniture of half of the room and usage did actually increase; we also received positive feedback in accompanying surveys. Ultimately, a reduction of seats led to usage increases of between 25% to over 50%. A complete success!
Ninon: A further example was our idea to position mobile partitions between the tables so that users had more privacy. Our prototypes received very negative feedback in the feedback forms so we didn't pursue this idea any further. And we actually saved money too.
In order to use UX methods, it's necessary to have library users who are prepared to participate. How do you manage to find and motivate these users?
Jarmo: As yet, we've limited ourselves to simpler methods which do not take up much of the users' time, meaning that we didn't have major problems here.
In our workshop with Andy Priestner we also tried out techniques such as interviews or cognitive maps and discovered that you can go a long way simply with a smile and a friendly tone of voice.
Ninon: Many users are amazingly willing to take part in such participation methods. We always receive feedback – especially when setting up flip charts with a question. This is really great!
What are – let's say – the three most important lessons that you learned in applying User Experience methods at the University Library of Hildesheim?
Just do it!
You can always learn something from failures.
Users don't know what they want either. (They first have to be able to try it out.)
Have you also used methods that didn't work at all? What were your biggest or funniest failures?
Ninon: We took up a request and experimented with allowing users to eat and drink in our reading lounge. For this, we removed the cosy furniture which was there to "chill out" on – including a red couch – to other places in the library, and put wipeable tables and chairs in its place. The feedback was: Yes, this is great but where on earth is the red couch?
Even on Facebook, where there had been very little response before, this absence was noted. We then brought the couch back, which was promptly rewarded with positive feedback.
What are your tips for libraries who want to begin with UX? What is a good starting point?
Jarmo: Start with the "low hanging fruits" – namely problem areas you already know about – and with changes that can be made with relatively little effort. Being successful here will then give you the required motivation to continue, and for these projects, simple UX methods are usually sufficient. You can save advanced techniques for later.
Our experience has also shown that you should supplement qualitative observations with quantitative methods, as otherwise there is a great risk that, filled with enthusiasm, you will only see what you want to see.
This text has been translated from German.
Read more about UX in libraries
About the authors:
Dr Jarmo Schrader has been deputy head of the University Library of Hildesheim since 2008, where he is head of the IT department and supervises specialist units in the STEM area. He holds a doctorate in molecular biology and works mainly in the field of digital library services.
Portrait: Jarmo Schrader©, photographer: Isaias Witkowsk
Dr Ninon Franziska Frank is a subject librarian for education, social sciences and economics at University Library of Hildesheim and also works in the areas of public relations and information dissemination. Before becoming an academic librarian, she completed her doctorate in French literary studies in the Cotutelle procedure (a binational doctoral procedure) between the University of Erfurt and the Université de Paris Ouest Nanterre La Défense. She is particularly interested in insights into the needs of users.
Portrait: Ninon Franziska Frank©
Featured Image: University Library of Hildesheim©
The post User Experience in Libraries: Insights from the University Library of Hildesheim first appeared on ZBW MediaTalk.
During the corona pandemic, libraries and their diverse functions have been "on hold" as analogue spaces. Users find information, advice and seminars digitally. But an exchange of ideas, networking and cooperative learning can hardly take place. What should libraries, as places of learning and event venues, look like for our users in the future? Is hybrid the new solution? Nicole Clasen and Alena Behrens from the ZBW – Leibniz Information Centre for Economics are currently exploring these issues. The ZBW runs libraries in Kiel and Hamburg.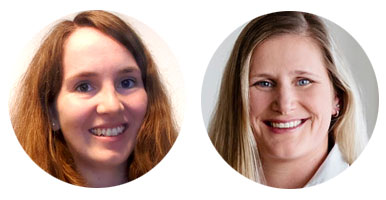 Interview with Nicole Clasen and Alena Behrens
The ZBW in Hamburg will be moving to a new building in a few years. For this reason, you have recently defined which spaces and room elements are needed for modern library operations in all their facets and which are not. What was important for you?
It's important for us to create an attractive place that inspires discussions and a sense of cooperative working and learning. This includes an open and modern architecture that makes the library an enticing place to enter.
There will also be areas where the furnishings can be arranged flexibly. This can be done with chairs and tables on castors, or by selecting light furniture. The users can thereby design the working areas according to their needs at that time: Smaller or larger furniture sets can be created – group tables or arranged in a circle – depending on how one wants to work at that time.
Good technical facilities are also fundamentally important. There will, naturally, be wall-to-wall WLAN and sufficient plugs at all workstations, to allow visitors to work with their own devices. We will also be offering various large computer screens to enable and to support collaborative working.
How did you know what was important for the users of the ZBW?
Since 2016, we have been carrying out studies annually with the User Experience (UX) methods. We introduced four best practice examples in this article. UX focuses above all on the actual behaviour of the users, and the results differ significantly from those of the classic questionnaire. Through this, we have a good idea of the working methods and desires of our users. Observation methods also examine the unconscious behaviour of users. These are things that could and should never be entered in a questionnaire in this form. In the post "User Experience for Libraries: The Best Tools and Methods for Beginners" we explain how libraries can start using User Experience. Our users are also participating in the further development of the library.
This is joined by the daily contact with users – whether at the service desk, the central contact point in the library, or via our digital advice services such as Chat or training sessions.
Were there elements of the classic library that were no longer needed for the new building?
One thing traditionally associated with libraries is the seemingly endless rows of shelves with books. We have not used open-access shelving for a long time for various reasons, and there will be no freely accessible shelves in the new building either. This means that we have more space for workspaces. All books are initially stored in the stack-room and are inaccessible to users. If someone orders a book, it is available within an hour. Moreover, during their research in EconBiz our users use analogue and digital inventories to the same extent.
We will also be offering fewer computers. Users prefer to use their own devices and we will supplement these with computer screens only. Remote access gives users the ability to view licensed literature.
We will also offer more group rooms instead of only group workplaces. In the rooms, users can meet up to work together. Having a closed area means that other groups are not disturbed and every group can have discussions and work in the way they want. This means that it is possible to work together using video tools from the library, without being disturbed by noise or by people walking around in the background.
There will no longer be an extra consultation space at the service desk. We will of course continue to be available there if users have any questions and problems. More complex consultations regarding research will then take place digitally.
Corona has taught us that it's possible to do many things digitally. So do we even need libraries on site? For what? For whom? And who will be using libraries only digitally in the future?
Libraries will still continue to be important places. They are one of the few places that you can visit without having to pay any money. What's more, using libraries on-site gives them a decisive added value as a place of learning and an event venue.
As a place of learning, libraries offer a meeting place where people can work together. It's not always practical for people to meet at home, if there isn't enough room in their apartment for several people to work together, or if they do not have equipment such as computer screens to make working more relaxed, for example. Students who live in flat shares or with their parents don't always find the peace & quiet they need for concentrated individual work. The library offers space for all these different working needs.
The library will continue to play a role as an event venue, as well as to exchange know-how and network.
Library tours will take place more digitally in future. At the moment, we are offering these purely virtually via video tools. We intend to combine and extend this in the future. Even before corona we had started to develop a guided tour of the library with the help of augmented reality, which will extend the physical library through digital services. Other similar projects are feasible in the future. The participation of users is important for digital services like this. After all, they are supposed to take some knowledge away with them and learn something. Ideally, they should exchange ideas with each other.
What were your positive examples for libraries as places? Which other (library) locations have inspired you? And why?
We have been very inspired by the Scandinavian and Dutch libraries (German). Impressive new buildings have been built there in recent years that do not always correspond to the classic idea of a library as we imagine it in Germany. These countries have a conception of libraries that is more unconventional and modern. We wanted to incorporate elements of that here.
The Dokk1 in Aarhus (Denmark) was a positive example. The uncomplicated interaction really impressed us. The students sit near the event space when studying; a few metres further you can find the kids' space where the little ones can run around. Yet no group is disturbed by the others – the acoustics are controlled very effectively. The design of the library is very playful. Posters and other presentations illustrate the projects that the library is involved in and the topics that are currently being worked on.
Utrecht University Library (Netherlands) is another inspiring library. It is an academic library and the university has an Open Science focus, meaning that it is comparable to the ZBW library in the requirements it must fulfil.
At re:publica 2021 you recently organised a session on "Libraries as a place of learning – hybrid and participatory?" (German). What were your three most interesting insights? What are the concerns of the library community at the moment?
Library employees are very interested in getting to know their own users.
They actively wish to reshape the spaces and adapt them to the users' needs.
We are all aware that changes will occur and that after corona we are not going to be able to continue exactly where we left off in March 2020.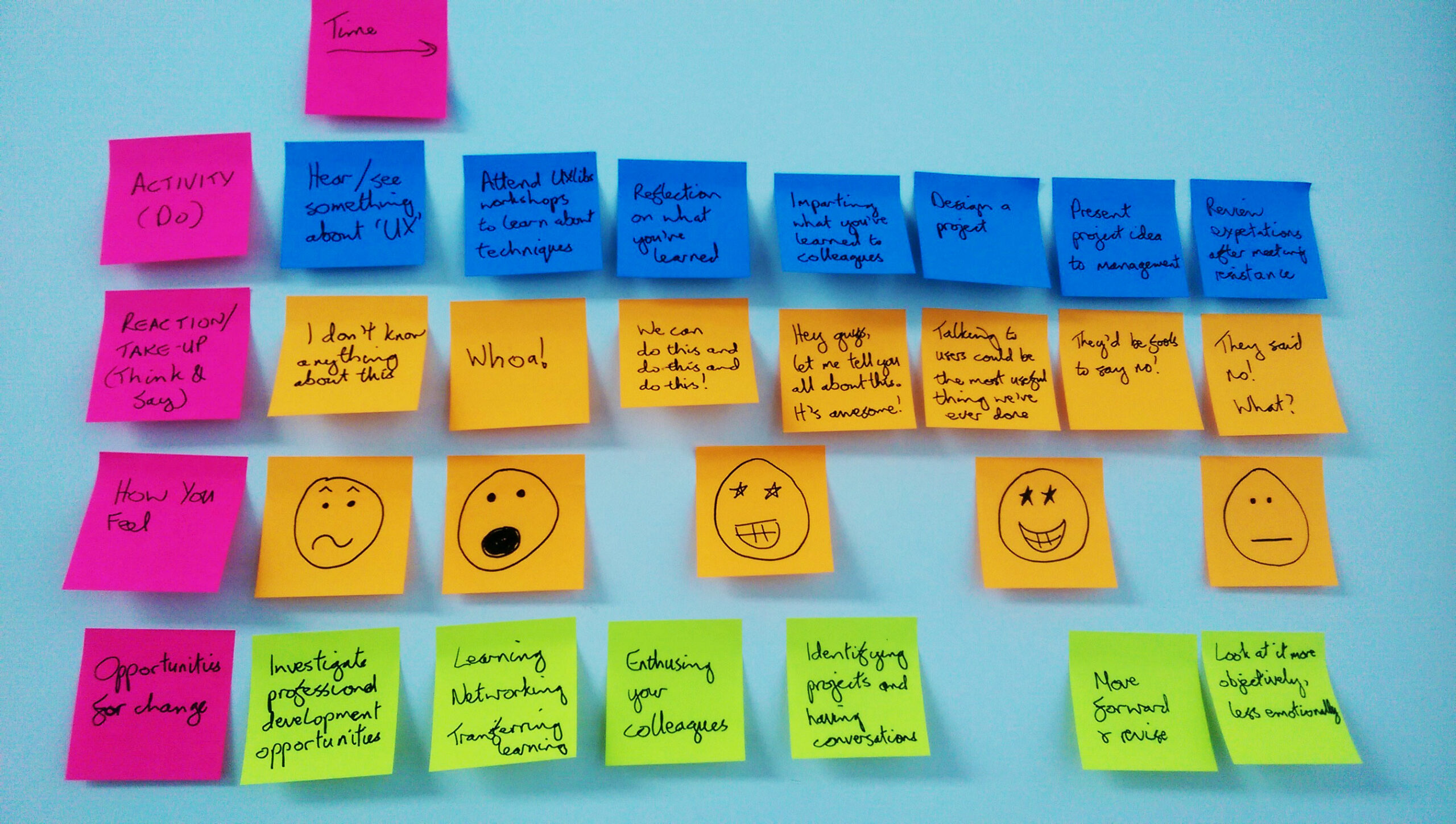 We have noticed that it's important to discuss this topic. That's why we will start a round-table discussion group on UX in libraries. Interested users will be able to exchange ideas and brainstorm on user research projects in order to disseminate these ideas more widely and accommodate the needs of the users better. Those who are interested in an exchange of ideas can get in touch with us via userservice@zbw.eu.
Why will media technology in libraries play an important role in the future in this context?
Media technology is a criterion that adds value to libraries. If users can find media in libraries that they cannot access at home, it makes their visit even more appealing. This could be large computer screens for working together on presentations and projects. But also the makerspaces in many public libraries. These offer many things that people don't have at home and therefore become attractive for new target groups.
Good hardware and software are also important for library employees, to be able to implement digital services appropriately. A digital Coffee Lecture (German) should be able to take place with good sound, image and without the screen freezing due to poor internet quality. And even allegedly small details, such as image stabilising aids for cameras, help to improve video quality.
The importance of media technology in libraries can be seen in the fact that it is now included in the (practical) training curriculum. Apprentices training to be specialists for media and information services and university students are thereby prepared better for their everyday working lives.
Will hybrid become the new normality in libraries? What could that look like?
Libraries will have many hybrid elements in the future. They will be a physical space for getting together, learning together and exchanging ideas.
The literature, however, will primarily be available digitally. Similarly, services, training courses and workshops will increasingly be offered digitally.
Even before corona, we were considering designing these services more digitally. But at that time, there were still many uncertainties and doubts as to how this would function and should be implemented. Nicole Clasen talks about this in the podcast "Experiencing a digital library" (German). The past few months, during which there were few other opportunities and so we simply gave it a try, have shown that it is possible. The pandemic has brought new dynamics and possibilities to the field.
We spoke with Nicole Clasen and Alena Behrens.
You may also find this interesting
The post Libraries as a Place after Corona: Hybrid and Participatory? first appeared on ZBW MediaTalk.