In this interview, Lea Bollhalder, who is responsible for the social media channels of the ETH Library, gives us an insight into the work of the social media team.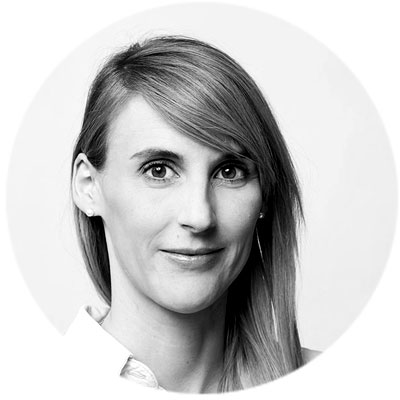 Why do you think it is important for libraries and digital infrastructures to be active on social media?
Social media enable direct communication not only between the library and its customers, but also between the library's customers themselves. This opens up a variety of perspectives. Libraries can use social media to increase their visibility, raise their profile and generate additional website traffic – just to name a few examples. Through social media, libraries can provide relevant, quality information to their target audiences and build relationships between the library, its customers and other stakeholders. The content complements a library's existing marketing and communication channels.
With the ETH Library, you operate your own channels in various social networks. Why did you decide to use them? Who are your target groups there?
The ETH Library is active on LinkedIn, Twitter, Facebook and Instagram. We have either deleted other channels or no longer actively operate them.
At the time we chose the channels, we took our goals, target groups and capacities into account. We are constantly checking which channels are becoming more relevant for customers of the ETH Library and which are becoming less popular, and we compare whether our goals can be achieved on the respective channel. For example, we are currently keeping a close eye on current developments on Twitter and Mastodon and are in contact with the ETH Zurich Communications Department.
One of the communication goals of the ETH Library, which also guides our social media strategy, is to sharpen our profile. We want to achieve this on social media by identifying specific target groups for each channel and focusing specifically on them there. On our channels, we address the scientific community of ETH Zurich (students and researchers), the interested public as well as other libraries and their employees, depending on the objective. We have subdivided these target groups even more precisely, defined personas and consistently focus on them when creating social media content.
What topics take place on your social media channels?
The topics are very broad. However, we always strive to provide relevant content for our target groups and continuously collect content ideas. For example, we share tips and tricks for studying and academic writing on Instagram and Twitter, industry news on LinkedIn and content related to our collections and archives preferably on Facebook. On social media, we promote our services, products and events, new blog articles and share curated content – but there should also be room for entertaining content. We regularly involve our followers and ask them about their wishes, e.g. regarding content that is useful and interesting for them.
To fill the social media channels for an institution with good content, you need people who think of the social media team and share information, insights and stories. How do you manage to activate other staff members to provide you with content ideas?
We work with an editorial plan that includes social media as well as all other communication and marketing channels. This makes content planning much easier and we know exactly what is coming up and when. In addition, we maintain a close exchange with various departments of the ETH Library and are included when new communication and marketing activities are planned.
Furthermore, the social media team curates content and asks the specialists at the ETH Library for their opinion regarding the quality and target group relevance of the source found. If we receive subject-specific questions on social media, the respective specialists provide us with the answers.
In addition, we are planning to set up an internal network that will enable us to spontaneously get in touch with the ETH Library staff. This should enable our colleagues to share content inspirations, ideas and images even more effectively with the social media team. Furthermore, employees should help with content curation by sharing interesting news articles, blogs, social media posts, etc. that they have come across. The idea behind this network is not only to curate content more efficiently and to create it faster, but also to allow employees to help shape the ETH Library's presence in social media.
Which topics or posting formats work particularly well for you?
Video content generally achieves better results than photo posts – with a few exceptions. On Instagram, we've been focusing heavily on Stories since mid-2021, and we've also been creating more Instagram Reels for a few months now. However, there are always surprises as to why a certain post was particularly popular or, on the contrary, met with no interest at all. Basically, any format can achieve good results as long as it generates added value for the relevant target group – regardless of whether the post provides useful information or is simply entertaining.
Has a content idea ever backfired?
Yes! In February 2022, the course "How to use the ETH Library in 8 steps for new staff and doctoral students, or what you need to prepare for a zombie apocalypse" took place, which – from our point of view – finally had a really snappy title that we obviously wanted to use for ourselves on social media. We promoted the course on the second day after the start of the war against the Ukraine. The illustration of the course content with zombie illustrations was rightly perceived by our followers as tasteless and inappropriate. We immediately deleted the Instagram Story and apologised. Of course, it was not intentional. This unfortunate incident occurred partly because the course content was prepared particularly early and the social media manager was on vacation at the time of publication. During the preparation time, we had not yet made any connection between the chosen zombie images and the war.
Do you have any good tips for libraries that want to get started with social media?
Always start with the goals and the target groups and consider how a post will generate added value for the relevant target group. The choice of channel should be secondary. A solid social media strategy can help set the right goals and a plan for how to achieve them. It is also important to consider your own resources. If these are limited, it is better to limit oneself to individual channels instead of being present on all social networks, even though one does not have the capacity to regularly provide content on them.
Finally, a little peek into the magic box: what are your favourite social media tools?
This text has been translated from German.
The ETH Library on the internet:
This might also interest you:
We were talking to:
Lea Bollhalder has been working at the ETH Library since July 2018 and is responsible for the social media channels. She studied Human Biology at the University of Zurich and has an additional Master's degree in Marketing, Service and Communication Management from the University of St. Gallen. She can also be found on LinkedIn.
Portrait: Lea Bollhalder©
Featured Image, ETH outside view: ETH Zürich© / Gian Marco Castelberg
The post Social Media in Libraries: Best Practice of the ETH Library in Zurich first appeared on ZBW MediaTalk.