At the #vBIB21 , the ZBIW (Centre for Further Education in Library and Information Science) at the TH Köln / University of Applied Sciences (German) offered a session on Open Badges in which it explored the issue of whether Open Badges are an instrument for course assessments in the context of informally acquired qualifications and skills-oriented learning content as part of further education. The ZBIW would like to award badges for its certificate courses in the future, thereby taking the validation of skills in a new direction. Open Badges represent a new digital format that describes skills which are not found in traditional attendance reports and certificates of participation.
An interview with Meik Schild-Steiniger (ZBIW)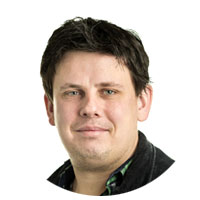 What are Open Badges? What are they good for? Why does the science system need Open Badges?

Open Badges are digital records that prove skills acquired in the context of further education. Deposited metadata describe the skills acquired; they are thereby specific and individual. They can and are used for the validation of non-formally and informally acquired skills. The badge can then be shared by the learners – for example in their (social media) profiles such as LinkedIn, ORCID, Twitter or XING, but also on websites, e-portfolios or job portals, in order to gain the attention of (potential) employers with a kind of "mini-certificate". As yet, there isn't an appropriate form of recognition and appreciation for these kinds of skills. Open Badges can fill this gap. In a macro-didactic sense, it's about interlocking formal and non-formal/informal learning opportunities.
Why did the ZBIW decide to work with Open Badges in their seminar offers in the future?
As a nationally operating further education provider for employees in public and academic libraries as well as other information institutions, the ZBIW has been following the development of the badges for a long time. Our director Ursula Georgy published an article on the future of scientific further education in b.i.t-online (PDF,German); in 2017 she gave a lecture on the topic (German) at the German Librarians´ Day in Frankfurt am Main. In 2020 the further education centre at TH Köln – the Academy of Continuing Scientific Education – contacted us with the idea of pursuing the topic jointly. The ZBIW and the academy form a quality association in the context of their ISO-certification.
We see the topic as a possible answer to the paradigm shift in the learning culture. We also closely follow the further education market and higher education institution development; a dynamic development can be perceived in which badges are playing a continually bigger role. We therefore want to pick up on this trend and co-design proactively. We speak of a 'culture of enabling' because we are predominantly breaking new ground.
What are the potentials and plus points of Open Badges?
I have already mentioned the potential for validating skills. At the same time, education and further education are becoming ever more digitalised. Certificates for acquired skills however cannot be deposited on the internet, or only partly, e.g. by scanning records of participation, certificates and testimonials. It therefore seemed to be just a logical step to being able to digitally prove learning achievements, skills and accomplishments. Furthermore, traditional records of participation and certificates confirm the knowledge acquired only insufficiently or not at all. On the other hand, employers are increasingly looking specifically for certain abilities. To this end they are increasingly proceeding in a proactive way by contacting potentially suitable candidates directly via career portals, for example. And last but not least, even job application procedures are now taking place almost exclusively digitally. Until now, you had to scan certificates and references in order to submit them: there was no proof of their authenticity. By contrast, Open Badges are already available in digital form and are also correspondingly secure.
And what are the current challenges in this field?
There are various challenges. First, you need to decide on what basis the badge is awarded. Each institution can issue badges and also define individually for what the badges are awarded. Quality standards must therefore be defined and kept to. In doing so we are guided by the quality assurance system of the TH Köln; at the same time, criteria and processes have to be defined in the context of our quality management system.
Various questions arise as a result: Which figures do we need for validation? How can we measure and assess the performance that must be rendered for the badges? There is also additional work for the ZBIW and its lecturers: How will this be remunerated? These are just a few of the questions.
In addition, the integration of the Open Badges in our existing educational structures is by no means complete. This would be an important prerequisite to increase knowledge of and trust in the badges.
Are there now established standards for Open Badges or is it more of a mish-mash? For which system have you decided?
There have been badges for MOOCs for a long time – the "Open Badges Infrastructure" was created for them. The IMS Global Learning Consortium has realised further standards; in particular it has been working towards uniform metadata. The position paper of the German Rectors' Conference (German) of 2018 recommends using the "Common Microcredential Framework" (CMF, PDF) as a guide.
Particularly abroad, there are already partnership networks to which several universities and research institutions belong. One topic is, among other things, the uniform allocation. I assume that we will initially set up something independently, until there is a standardised overall procedure.
To what extent are Open Badges already acknowledged by employers and universities?
The universities in the German-speaking countries have only recently adopted the topic on their agendas. As with all approval procedures, the badge needs to be individually checked, and this is subject to the discretion of every university.
For employers it is somewhat easier because they are more flexible. Large further education academies such as the Haufe Academy or the Chambers of Commerce now also offer badges. SAP and a growing number of major companies are offering badges in the context of their further education. They are likely to act as promoters.
Do you have a few examples of libraries that already work with Open Badges? Does it tend to be an Anglo-American phenomenon or are there already pioneers in German-speaking countries?
Actually, at the moment I can name almost only Anglo-American examples. About 20 percent of the universities there are already trying out badges. Research by the American Library Association (ALA) shows that they are testing this above all in the context of information skills – on the basis of the "Framework for Information Literacy".
German-language libraries will also follow because they can use models and frameworks of the information skills which have nationwide validity. I can imagine that big city libraries will also get on board in the longer term, as they increasingly offer educational programmes, be it on information or media literacy. And it is precisely these rather short training courses that have hardly been recognised by certificates so far.
To promote media literacy, libraries in North Rhine-Westphalia use the Media Competence Framework (Medienkompetenzrahmen, German) or the DigitalCheckNRW for courses in adult education. They can advertise educational offers via the Digital Check portal, and many use this opportunity. The system undertakes the validation; it is not necessary to work out your own procedure.
And recently the EU has made a start with the European Digital Competence Framework (DigComp) which also includes an evaluation tool for skills validation.
If a library or digital infrastructure institution would like to start with Open Badges, what would be your tips? How should it proceed?
First and foremost, libraries should network with each other. It's not necessary to reinvent the wheel. A criteria catalogue should be developed which answers the following questions: For which achievement should a badge be awarded? Which metadata will be used? What content should be recorded in it? What do the recognition rules look like? What does the design of the badge look like?
One possibility could be that libraries take the media skills framework as a basis and then look at the information skills sector. You can derive learning objectives from the requirements, such as the learning objectives taxonomy according to Bloom. This enables you to compile figures that you can validate. After this, you can issue the badge.
This text has been translated from German.
You might also be interested in this:
We were talking with
Meik Schild-Steiniger
Meik Schild-Steiniger is responsible for continuing education and training for academic libraries in the continuing education management of the ZBIW (Centre for Library and Information Science Continuing Education). He is a librarian and media educator (M.A). After studying library science at the University of Applied Sciences Potsdam and the TU Köln – University of Applied Sciences (B.A.), he completed the part-time Master's programme "Education & Media" at the University of Duisburg-Essen, with a focus on media education in adult education and education management. He is vice-chairman of the BIB regional group NRW (German) and co-organiser of the "BIBchatDE"on Twitter. He himself can also be found on Twitter: RheinlandFranke.
Portrait: TH© [CC BY 4.0], photographer: Heike Fischer
The post Open Badges: Meaningful Credential for Continuing Education in Libraries? first appeared on ZBW MediaTalk.